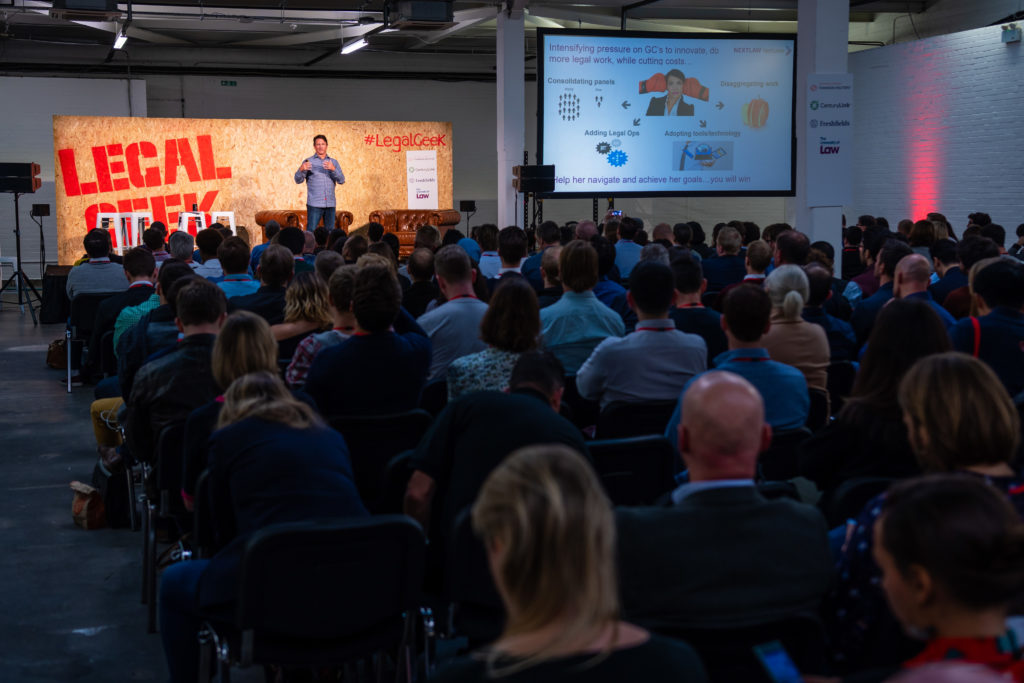 Attending and speaking at the third annual Legal Geek Conference in London last week was a real pleasure. The community is doubling in size every year, and this growth brings deeper and more complex exchange and idea flow.
Some big ideas coming out of the conference that particularly resonated with me:
Sheer volume. Tech is creating such a tremendous wave of activity for professionals across the legal industry that it can and should be used effectively in a 'business as usual' approach.
There's a generational demographic element to creating and implementing emerging legal tech. The challenge is to develop tech for the next generation of users who are already more digitally literate than those well-established in their legal careers. In other words: one size does not fit all.
Tech is an enabler, not an end in itself. At Nextlaw Labs, we encourage clients to start by identifying their pain points; after that, we help them find the right solution to solve the challenge.
Market consolidation is inevitable. Legal does not yet have a dominant tech platform, like SAP or Oracle for financial services. The current landscape of point solutions is creating overlap, competing technologies, difficult interfaces and confusing communications. This state of play also reinforces one of my audacious predictions of a consolidation phase – legal practitioners will not want to work with dozens of vendors.
You can't 'force' change. Changing the mindset of in-house and outside counsel is the biggest hurdle in implementing new technology. So how do you do it? Some tips:

Carefully and clearly communicate the reason and urgency for the change.
Find 'digital geeks', ambassadors for change amongst the lawyers.
Explain 'what's in it for me' to doubters. Get personal!
'Professionalize' the legal function. For example, onboard analysts to measure a problem that can then be fixed (properly).
If you still can't get buy-in, then it is best not to proceed. Or, frankly, you can change the people instead.
In-house legal is not a top priority in most corporations. Their team sizes have been reduced and they have to wait in line for budget allocations (for tech or additional resources). But they are still under pressure 'to do more with less'. Firms that can provide peer-to-peer consulting to help clients navigate this process will differentiate themselves.
Choose the best legal tech by prioritizing the end-user experience. Make the user experience as simple as possible and take a conversational (rather than a process-led) approach to establishing priorities and really understanding what the solution needs to do.
The expanding field of legal design. Consultancies are attacking longstanding legal complexity from a design perspective, including bringing "iPhone simplicity" to contracts and depicting complex legal processes in visual format for increased efficiency downstream. Painting this picture almost frightens people into seeing the need for change/improvement from a very personal perspective.
Above all, don't rush to 'boil the ocean'. When driving innovation into the legal industry, start small and build up with a growing cohort of internal and industry ambassadors.