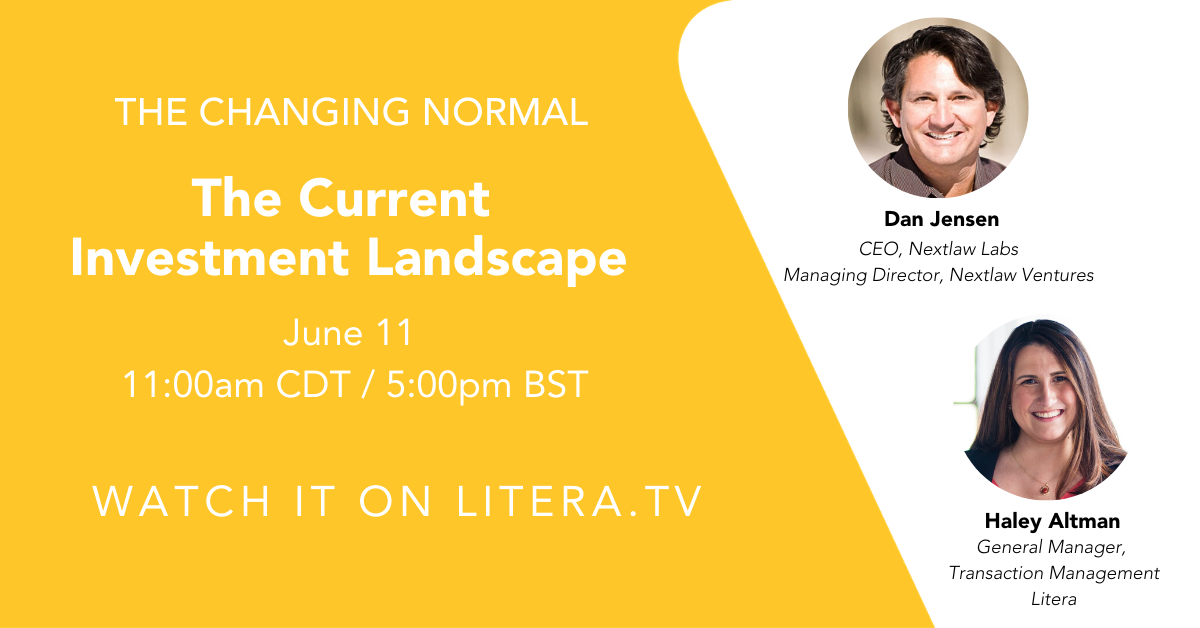 Head of Nextlaw Labs and Nextlaw Ventures, Dan Jansen, sat down this week to talk legal tech industry trends and startup advice with Haley Altman, global director of business development and strategy at Litera. We've been fans of Haley for years – Nextlaw Ventures was an early investor in Doxly, the transaction management platform she launched in 2016, and Dentons has tested and adopted the solution across multiple regions.
Dan and Haley discussed the Nextlaw investment/acceleration model and Dan's outlook on the legal tech market in the near and medium term. Dan provided insight into investment criteria, how to scale solutions across regions, and advice for legal tech startups in the Nextlaw Ventures portfolio to weather the current crisis: "We're advising our companies to focus on rethinking their offerings and customer retention for financial durability and recession resistance, to accelerate out of the curve."
Catch the full episode here.