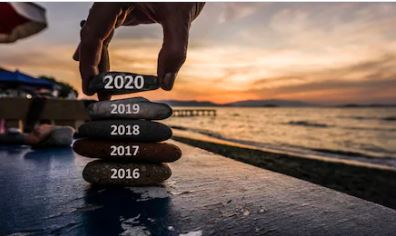 Launched in 2015 just as the legal tech industry began its exponential growth, Nextlaw Ventures and Nextlaw Labs were founded to catalyze legal innovation via technology. The two organizations have become experts in this explosively expanding sector. Nextlaw Ventures and Nextlaw Labs work together to invest in and accelerate some of the world's most forward-thinking legal technology innovators. Our position within Dentons, the world's largest law firm, enables us to tap into top-tier subject matter expertise, feedback and client connections across virtually any region, sector or practice area across the globe and is a key differentiator and key advantage for both entities, as well as the legal tech startups we work with.
Nextlaw Ventures Fund 1 encompassed an impressive array of cutting-edge legal tech startups, with some significant successes this year.
Clause, a smart contracts platform, launched its solution to successful commercial release after a strong beta, closed their Series A, and announced major partnerships with DocuSign, Stripe payment processing, and Elevate Services. Founder Houman Shadab also recently spoke at "Smart Contracting – What Lies over the Horizon?", a Dentons client event in London. After impressive growth over three years, transaction management solution Doxly had a successful exit via acquisition by Litera Microsystems. Doxly is part of the transaction workflow across multiple Dentons regions, and had a practice-wide implementation at Wilson Sonsini.  Both Clause and Doxly were named in the top five Financial Times innovative legal services.
Libryo, an automated SaaS platform which enables bespoke, real-time visibility into regulatory and compliance obligations worldwide, is working closely with partners across multiple Dentons regions to provide clients with agile risk mitigation strategies unprecedented in the legal marketplace, a collaboration highlighted in Artificial Lawyer. Libryo also partnered with ADEC Innovations, a leader in environmental, social and governance solutions, on the groundbreaking CleanChain Compliance Module to automate tracking and compliance in the garment manufacturing vertical.
Nextlaw Ventures' first investment, Ross Intelligence, was named along with Libryo as a key player in the legal tech industry by Commerce Gazette and announced pioneering collaborations with legal tech giant Clio and FastCase to vastly expand content and reach. This year Ross also announced free platform access to all law schools and was rolled out as an official member benefit of the Florida Bar Association.
ProFinda, a next-generation AI-powered expertise finder unlocking the full potential of enterprise workforces, received a £1M Investment from Nesta Impact Investments, a VC fund which supports businesses like ProFinda which have the potential to deliver clear social impact as part of their business model.  ProFinda was also named a  2019 top five Gartner Cool Vendor in human capital management.
Hire an Esquire's flexible legal staffing solution continued its impressive growth, launching products for legal recruiters, talent pools document review, and subscription staffing, all grounded in an industry-first psychometrics assessment platform known as "Moneyball for Lawyers" that is driving significant growth.
Real-time legal fee transparency platform Apperio also had a momentous year after closing their $10 million Series A in 2018, including selection for TechNation's 2019 Upscale Programme. Thomson Reuters Elite also announced a groundbreaking partnership with Apperio, a real-time legal fee transparency platform, enabling firms and clients to share data seamlessly to increase collaboration, clarity and connection. Expansión Jurídico featured Nextlaw Labs, Nextlaw Ventures, and Apperio as "el laboratorio pionero de tecnología legal" (the pioneer legal technology laboratory).
2020 looks to be an even more exciting year with a broad range of new collaborations, investments and pilots already in the pipeline. We look forward to continuing working with our partners to catalyze innovation and embed technology in the legal profession. Happy new year!