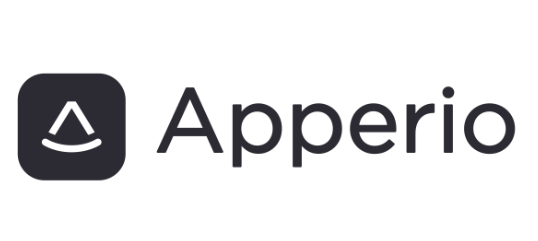 Nextlaw Ventures portfolio company Apperio today announced that it has raised $10 million (£7.5 million) in a Series A round, led by Draper Esprit and supported by existing investors Notion, IQ Capital and angels.
Apperio is a UK-based legal tech startup that is transforming the way companies analyze their legal spend. Apperio provides companies and their in-house legal teams with complete visibility of legal spend. It allows them to track both billed and unbilled hours, in real-time, run analytics and monitor law firm performance. The technology helps in-house teams to effectively manage budgets, while at the same time helping them to demonstrate value.
The team has grown to 20 people in the past 12 months and annual revenues have grown by more than 300% in the same period. Apperio is working with a range of FTSE 100 and private companies such as Just Eat and Network Rail.
Commenting on the fundraise, Apperio's Founder, Nicholas d'Adhemar said: "Companies typically spend between 1-2% of their annual turnover on legal fees but the ability to monitor spend and have access to fee data and analytics is at worst non-existent, at best manual".
"With only 13% of legal departments describing their spend management approach as 'optimised' and 25% of legal departments not using any legal technology at all, there is a huge opportunity to provide clarity to General Counsels and gather accurate, real-time insights that enable better decision making and help reduce legal expenditure."
Apperio was founded in 2013, when Nicholas d'Adhemar identified the negative impact of the opaque and outdated approach billing and finances on the legal industry after working as a lawyer both private practice and in-house.
Unlike legacy eBilling software, Apperio is fully automated and provided as a cloud application, requiring no administration or change in behaviour from either the company or the law firm. Apperio receives data on a daily basis from all law firms, resulting in a real-time provision to corporate legal departments and a clear picture of their exposure at any given time.
Apperio has active data feeds providing live information for their corporate clients covering almost 80% of the UK legal market, 8 of the top 10 US firms and a growing coverage in the rest of the world.
This investment will be used to grow the company in all areas with a particular focus on Commercial and Customer Success organisations to promote international expansion and support the growing customer base achieve their legal operations objectives. To permit this growth, Apperio will move into a new office, in Holborn, London, in the heart of London's legal district.
We couldn't be more excited for Apperio on achieving this fantastic milestone.
Find the full press release here on Apperio's website.