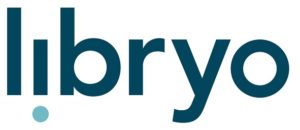 We are excited to announce that our portfolio company, Libryo, has secured a $1 million seed round to expand its team with critical hires to further develop its product, manage its customers and grow the business into new markets.
New investors include Innogy, Force Over Mass, and angel investors, alongside follow-on investment from Seedcamp and Nextlaw Ventures, bring total funding to date to $1.2 million.
Founded in 2016 in London, Libryo's platform enables any person in any organisation to understand where they stand legally at any time.
In the past year the business has expanded from five to 50 countries, 45 of which are located across Sub-Saharan Africa. The $1 million seed round will help to expand the business further across four continents – Africa, Europe, North America and Australia – in the next 18 to 24 months. A critical part of this expansion will involve strategic hires across the product, operations and customer relations departments.
We are very excited about the way that Libryo is tackling the legal tech space. The use cases that Libryo is focused on have global potential and we are thrilled to see how their product is resonating with the market.
Check out more media coverage of this round of funding below: